Francis O'Neill Irish Arts Week
KIDS DAY CAMP
July 29 - August 2, 2019
no music experience necessary!
Half Day Program: 9am-12pm Mon.-Fri. (4-6 years old)
Full Day Program: 9am-3pm Mon.-Thurs.; 9am-12pm Fri., August 2 (5-17 years old)
Family Recital for all august 2, 7pm
Kids ages 4-17 of all musical abilities can be a part of our 9th annual amazing week of Irish culture where they will learn with some of the best master traditional Irish musicians and teachers who teach a wide range of subjects covering all things Irish!
Students learn traditional Irish music on an instrument of their choice which may include fiddle, tin whistle, flute, bodhrán, concertina, harp, guitar, cello, piano accordion, and piano accompaniment. If your child already plays, they will begin to learn how to play some Irish tunes on their instruments. Kids that have never played a musical instrument before can try out the tin whistle, bodhrán and violin. In addition, every camper will sing, dance around, and beat on the bodhrán. Additional fun activities include Céilí, Set and Sean-nós Dancing, Irish Language, Singing and Celtic Arts and Crafts.
Francis O'Neill Irish Arts Week, named in honor of Captain Francis O'Neill, Chief of Chicago Police from 1901-1905, is dedicated to his legacy as the primary preservationist of traditional Irish music through his careful and prolific annotation of tunes. Without the work of Captain O'Neill, much of traditional Irish music would be lost to future generations of musicians.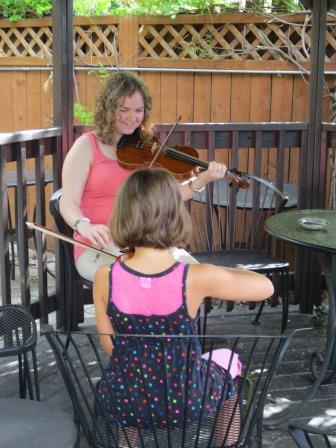 Click below for more details on camp!
A big thank you to our 2019 sponsors:
Patrick Lank
Mike Lisec
McGinness Family
Robert McLaughlin
Murphy Family
Sharp Family
Sloan Family
Carol Sweeney
Rus Bradburd
Patrick Croke
Amanda DeBoer
Delaney Family
Jim Hayes
Gary Hearing
Una Jackman
CANCELLATIONS MADE PRIOR TO MAY 15, 2019 WILL BE REFUNDED MINUS A $50 CANCELLATION FEE. NO REFUNDS WILL BE ISSUED AS OF may 16 EXCEPT IN THE CASE OF A MEDICAL EMERGENCY.
NO REFUNDS ARE ISSUED FOR ANY LATE ARRIVALS OR EARLY DEPARTURES.